| | |
| --- | --- |
| | This character is the property of User:SmolChildYanYan. Please do not use this OC or any pictures without his permission. If you have any questions, please send him a message. |
Yanase Kane
Alias

Psycho-Chan

Characteristics

Gender

Female

Age

16

Birthday

1 April

Persona

Netural

Sexuality

Straight

Club(s)

Gardening

Crush

None

Previous Crush
Additional Info
Rumored to be yangire...but only a fool would believe that.
Yanase was a yandere for Chrys Lawliet.
She had feelings for him ever since she met him.
Yanase became yangire after Chrys and Ai became a thing.
Her parents betrayed her when being born.
Nobody is still unaware of her killings.
Her goal is to kill the entire school.
Persona
The Neutral persona will be neutral towards murders. They will sometimes care and sometimes will not care at all. They will not report the murder unless needed. Sometimes, they will help with murder.
Gallery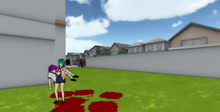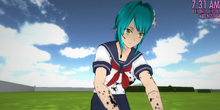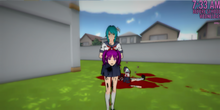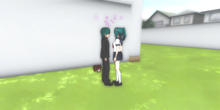 Ad blocker interference detected!
Wikia is a free-to-use site that makes money from advertising. We have a modified experience for viewers using ad blockers

Wikia is not accessible if you've made further modifications. Remove the custom ad blocker rule(s) and the page will load as expected.