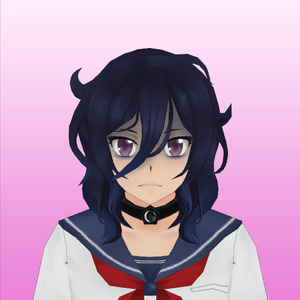 Oka Ruto
Name
Kanji
オカルト
Rōmaji
Ruto Oka
Alias
Ruto-sama

Oka-senpai
General Information
| | |
| --- | --- |
| Race | Human |
| Sex | Female |
| Pronouns | She |
| Age | 18 |
| Birthday | October 31st |
| Sexuality | Homosexual |
Scholar Information
Persona
Weak
Reputation
3
Club
Occult Ckub
Status
Relatives
Icihu Ruto - sister

Zero Ruto - brother

Crush
Yandere-chan
Relationship
Taken :>
Friends
Ayano Aishi
Neutral/Freenemies
None atm
Enemies
Musume Ronshaku
Status
Alive
About
Oka Ruto is a canon character in the game Yandere Simulator. Oka is a weak optimist that wants all hurtful ghosts gone from the human realm. She is the founder of Demonbusters.
Looks
Hair-
Oka has..
Ad blocker interference detected!
Wikia is a free-to-use site that makes money from advertising. We have a modified experience for viewers using ad blockers

Wikia is not accessible if you've made further modifications. Remove the custom ad blocker rule(s) and the page will load as expected.