K A C H O W

Hey there buddy chum pal don't you diddly darn edit this oc without my diddly dang permission or I'm gonna have to diddly damn shove a tree down your euspohugus and spam you with ninjago and McQueen porn.


OSWALLD is a ????????? That sometimes visits Akedemi High School.He is a joke oc.
Appearemnce
OSWALLD has black and white skin(No racism there) and wears red pants.He is blushing all the time.
Persona
OSWALLD is evil.Because he is satan. He likes to eat people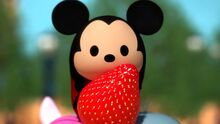 even though he has no mouth.He looks at you then makes a noodle nose sound that makes you go deaf.And then he jumps on you and eats you with his bottom thing. He will not chew you because he has no teeth.You will disenigrate inside in his corn syrup stomach acid.
Routine
24/7/365:UNKNOWN??????
IDK
He may look cute but he is evil. He also likes to cosplay and read hentai.
OSWALLD is unkilable.If you kill him two more will apear.
OSWALLD is satan......
Oswalld is so much mor Sugoi then Katherine Wright
Realtionships
Kyubey:His brother
Trump:His brother in law
Voldemort:His grandfather
Flowey:His other brother
Barney:His dad
Teletubies:His cousins
Dora:His sister
Elsa:His mother
Kanna Kaito: Kanna finds OSWALLD cute and hopes to learn more about him in the future.
Minato Akari: Minato hates the fact that OSWALLD doesn't follow the rules. She has escaped death from him many times.
Hiroyuki Akane: OSWALLD gives Hiroyuki chills. Hiroyuki finds him creepy yet adorable at the same time.
Subara Shipan: Subara finds OSWALLD to be cool. He enjoys seeing the things OSWALLD does.
Aoi Neko:Aoi and OSWALLD don't get along well. Aoi likes to mess with OSWALLD as they are able to manipulate their form and density and such due to their knowledge of the Yandereverse, so they can't be killed by OSWALLD, and they tease him. OSWALLD hates Aoi for this but can't do anything. Aoi thinks OSWALLD is strange but appears cute.

FEEL FREE TO PUT YOUR OCS HERE.OSWALLD WOULD LOVE TO EAT THEM.I MEAN WHAT....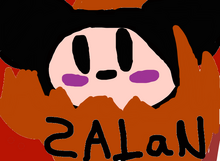 Gallery