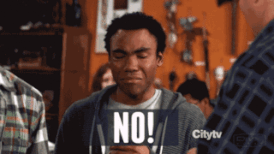 Appearance
Well, it's a lemon dude what do you think? Ugh fine Lemon Grab has black eyes and a dark lightish green shirt with blue buttons. Lemon grab have a yellow tongue.
Backstory
Lemon grab was Princess Bubblegum's first experiment gone WRONG. He was very big anger issues usually seen screaming at teachers or students "THIS IS UNACCEPTABLE!!!!!!!!!!!!!!!!!!" He is a crazy minded dude usually not knowing what he does. He listens to music to calm him down or bullying people but truly he has a good heart.
Trivia
He only eats Lemon Candies
He will only accept you if you do his task. Or welcome to bully town :/
He takes a bath every 2 months.
His task is to clean his clothes if gets "Red kool aid" poured on him and he can't get it off
Quotes
" NOT AGAIN THIS HAPPENED YESTERDAY JUST CLEAR KOOL AID!?!?!? UNACCEPTABLE!!!!! "
- After having water poured on
" UGH RED KOOL AID! THIS WILL STAIN THIS YOU KNOW! UGH UNACCEPTABLE!!! "
- After having blood poured on
" Ugh do this task and I will maybeee be friends with you... "
- After asking for a task
" I don't HAVE A TASK FOR YOU! GO AWAY UGH I DON'T HAVE TIME FOR THIS! "
- After asking for a task but not having one
" HMMMMMMMMMMMM "
- After being complimented
" THIS IS UNACCEPTABLE!!! I NO LONGER WANT KINDNESS!!! "
- After being complimented too many times
" YOU WILL NEVER BE WELCOME NEAR ME AGAIN!!! "
- Witnessing Murder
" I TOLD YOU NO! "
- After trying to talk after he saw you witness murder
Ad blocker interference detected!
Wikia is a free-to-use site that makes money from advertising. We have a modified experience for viewers using ad blockers

Wikia is not accessible if you've made further modifications. Remove the custom ad blocker rule(s) and the page will load as expected.