The following character is a canon character.

Please refrain from adding fanon infomation (Eg.Fan-Made Personality, Fan-Made backstory, Fanon Relationships, ETC).
Info
Kohaku Otori

Student Info

Career
Student
Reputation
Unknown
Club
Unknown
Age
Unknown
Persona
Unknown
Crush
Unknown
Additional Info
She is used by YandereDev for testing purposes.
Kohaku Outori, aka Unity-chan, is a character used for testing purposes, but created by Unity Technologies. She does not appear in the game. YandereDev said that he wanted to put her in the game but unfortunately the The Unity Asset store didn't want to show her out of her dignity.
Appearance
Kohaku wears the default female school uniform. She has a big bust and a long, blonde hair tied in long pigtails going down her hips. Her eyes are a light shade of blue. She also has thigh-high white stockings and the same bust size as
Kokona Haruka
also known as a size "2".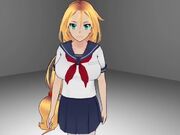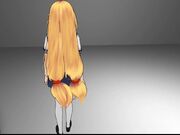 Gallery
Ad blocker interference detected!
Wikia is a free-to-use site that makes money from advertising. We have a modified experience for viewers using ad blockers

Wikia is not accessible if you've made further modifications. Remove the custom ad blocker rule(s) and the page will load as expected.