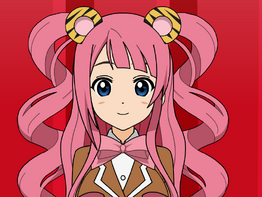 Kireina Koneko
Characteristics
Race

Human/Neko

Biological Gender

[1] Female

Pronouns

[2] She

Age

18 

Birthday

October 3

Astrological Sign

[3] Aquarius

Blood Type

O+

Persona

Social Butterfly

Sexuality

[4] Bisexual

Personal Status
Club(s)

Cupcake Club and Light Music

Educated in

Akademi High School

Crush

Ine Maki

Personal Status
Status

Alive

Additional Info
Rumors say that Yoshino and Kireina might be related.
Ad blocker interference detected!
Wikia is a free-to-use site that makes money from advertising. We have a modified experience for viewers using ad blockers

Wikia is not accessible if you've made further modifications. Remove the custom ad blocker rule(s) and the page will load as expected.